Bi level entrance mat, What is Unique About it….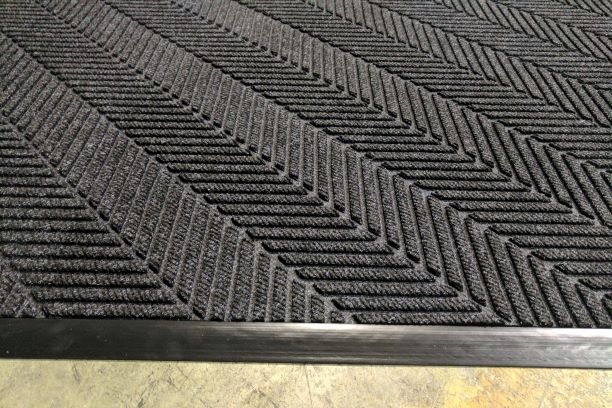 Entrance Matting of the 'Entrano' range is unique as it is a bi level entrance mat rubber re-inforced fibre pattern. The fibre thickness through out the mat is consistent with the mat pattern created from the rubber backing being raised in the pattern of the mat. By the Entrano range being reinforced it means the rubber stops the fibre pattern from being crushed due to heavy and extreme traffic.
How does the bi level entrance mat range increase moisture capture?
With standard entrance mats they are flat, therefore where the moisture in captures is exactly the place where it evaporated therefore with heavy rain the mat potentially with get saturated with heavy traffic. With the Entrance range the moisture is absorbed on the raised pattern, the moisture falls through the fibre to the top surface of the raised rubber reinforcement. The moisture therefore flows down the impervious rubber to the low point for evaporation. Therefore this means the moisture in captured in the different place to where it evaporates increasing the rate of absorbtion and evaporation. This also mean the low ridges can be completely filled with moisture during heavy rain and not affect the rate of absorbtion.
From the date of purchase to replacement the herringbone, diamond or square pattern will always be present increasing the effective life period of the Entrano Entrance Mat.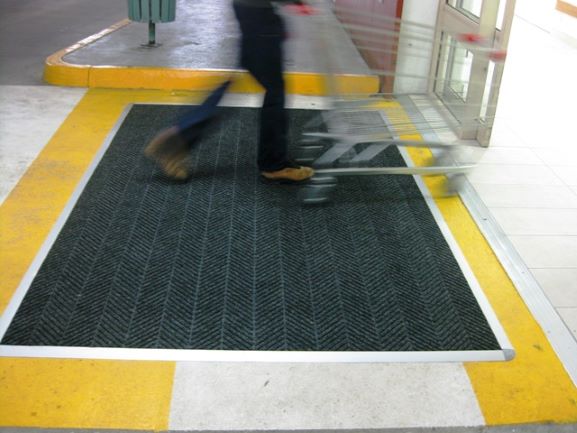 How does the bi level entrance Matting range increase dirt capture?
By having a bi-level construction always present (ups and downs) the dirt is scrapped of in the high points to be captured in the low points to be removed via vacuum. This therefore leaves a clean top surface to capture dirt from the next shoe.
Our team at Allway is ready to assist with your Entrance Matting requirements. Call us on 1300 255 929
BACK TO ALL POSTS