Allway Matting for greener buildings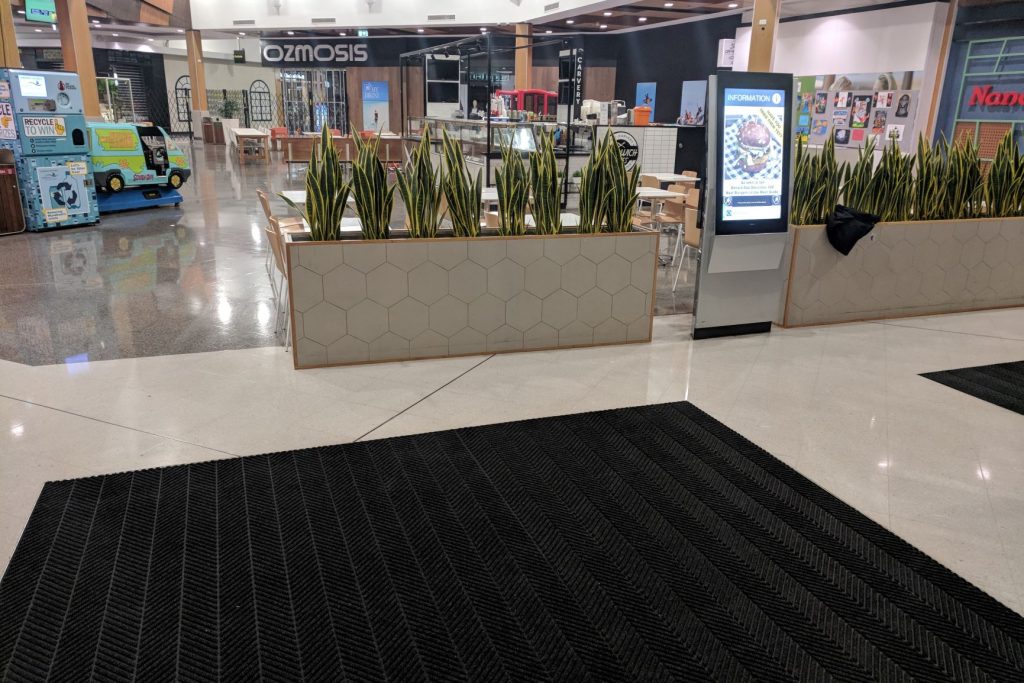 The best performing entrance mats provide a safe, effective, and attractive surface. These are the features of an Entrano Rollstock entrance mat.
Soil and moisture control are provided by the permanent rubber reinforced bi-level construction with a durable textile face. Soil and water are scraped off and held by the mat away from foot traffic.
Safety is provided by a water dam around the perimeter to prevent water seepage onto the surrounding floor thereby protecting against
slip/fall accidents
Entrano Mats are the toughest, most attractive mats available. With a variety of product types and an extensive array of sizes and colors, they are an integral part of a Green Building entrance.
How big should my entry mat be?
85% of the soil brought into any building can be contained within the first 3-4 metres in a high traffic area.
IEQ 3.5 Green Cleaning: Indoor Chemical and Pollutant Source Control
Employ permanent entryway systems (grilles, grates, mats) at least 3 metres long in the primary direction of travel to capture dirt and particulates entering the building at all public entry points, and develop the associated cleaning strategies to maintain those entryway systems as well as exterior walkways.
Allway Matting by MatTek
Call us on 1300 255 929 or contact to discuss your project
BACK TO ALL POSTS